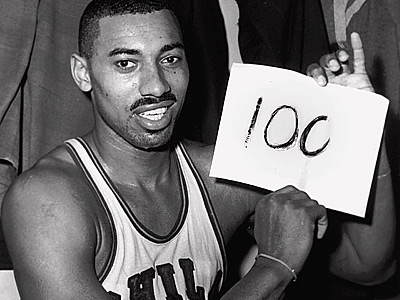 (Photo: Paul Vathis/AP file photo)
I know this is going to hurt for all the west coast readers but the Philadelphia Sixers defeated the Golden State Warriors 104-97 on Saturday night. This was huge for the Sixers because they snapped their seven game losing streak. All of the Sixers starters were playing great basketball including guard Royal Ivey who got the start in place of Nick Young who had a sprain ankle.
What was also special about this game was that it was Wilt Chamberlain bobblehead night. If you remember Wilt played for the Philadelphia Warriors and then when they moved to San Francisco he continued to play for them. Also last night marked the 51 year anniversary of Wilt scoring 100 points in a game. Last night was a great night of basketball in the city of Philadelphia.
Follow me on twitter @Jovan10 for Sixers, College Basketball, NFL, MLB, and all sports updates.